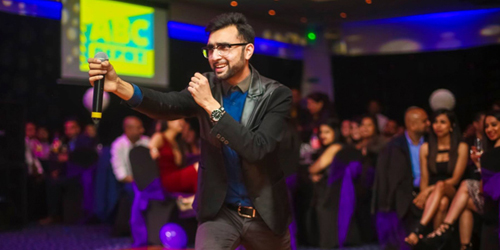 Looking For The Best Corporate Comedians In Newport News, VA?
Say goodbye to the overwhelming process of planning your company outing -- the best corporate comedians in Newport News can help you deliver a memorable experience for your guests and attendees!
We will deliver a customized list of of options, including detailed costs, and why we think it's a great choice given what you're looking for.
submit a request
Confirm Your Timeline
We'll create an itinerary to set a plan in place for the entire meeting, conference or convention.
Vendor Coordination
We'll connect you with the best corporate entertainment that will provide the services you desire.
Enjoy Your Big Day
Our on-site team will ensure the vendors arrive and set up according to your pre-planned specifications.
Your Vision Meets Our Creative Resources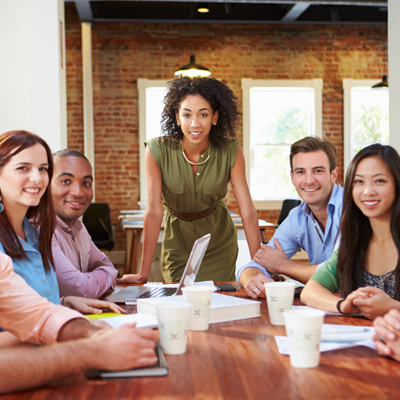 SUBMIT A REQUEST

---
We're eager to help you create the perfect event for any size, theme and objective.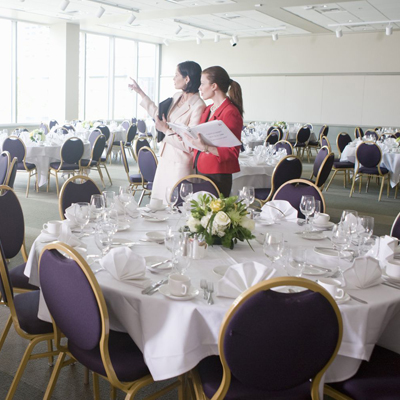 CREATE A PLAN

---
Tell us a little about your event. Then, we'll collaborate with you to create a memorable experience for your entire group.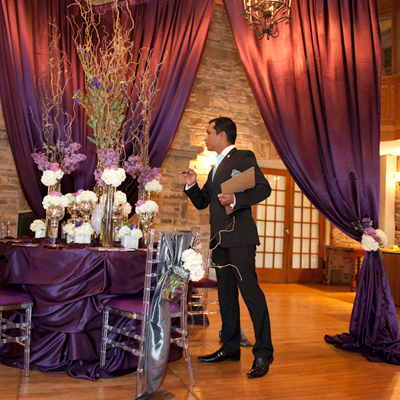 TIMELINE MANAGEMENT

---
Our representatives will create a timeline that ensures each task is delivered to meet your expectations.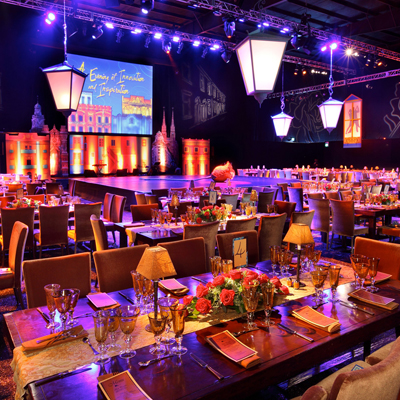 WIN, WIN, WIN!

---
Get ready to entertain attendees, convert sales and drive traffic. It is our pleasure to serve you and your guests!
FAQ about hiring Corporate Comedians in Akron, OH
About Corporate Comedians
Why Book a Comedian for my Newport News, VA-area meeting?
You can hire a comedian from Phillips Meetings & Events for any event, from small gatherings of less than 20 people to a conference with up to 100+ attendees. Comedy acts can be geared to any age audience and for any occasion, including roasts, meetings, school events, nonprofit events, conventions, fundraisers, and more.
How much does a comic cost in Newport News, VA?
The cost of hiring a comedian depends on several factors, not least of which is the entertainer's reputation. Up-and-comers may charge anywhere from a few hundred to a few thousand dollars for an evening to make guests laugh, while the best comedians (or the best-known comedians who play local comedy clubs) in high demand may charge tens of thousands of dollars or more for one show. Big-name celebrities and comedians with TV credits are the most in demand, and the most expensive.
Types of Comedians
An entertainer may be strictly a stand-up comedian, or they may also carry a guitar and include music in their act. Some have content appropriate for adult audiences and private parties, while others specialize in clean jokes that appeal to general audiences. Some comics have just enough material for 15 to 20 minutes, while more established comedians may have sets that last as long as two hours.
Also, many comedians for hire offer additional talents, such as emceeing, auctioneering, and giving keynote talks. Some may also customize their set to fit the event, including jokes targeting the guest of honor or a group of associates. Some comics give physical performances, offering juggling and stunts as part of their acts. Still others work as comedy duos and perform magic tricks. A Phillips family member can help you decide which comedy show type best fits your meeting.
(Service options subject to availability. Offer may not be available in all states)
Want to see more? Follow us on
 

Facebook

 

and

 

Instagram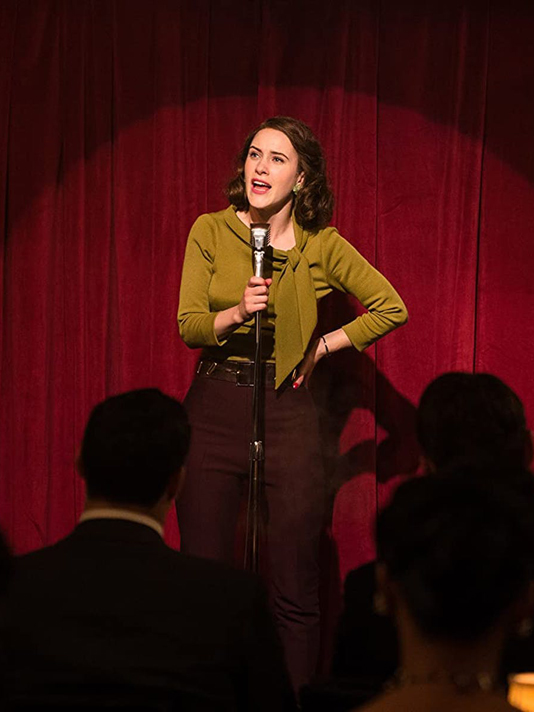 What areas near Newport News, VA do you serve?
We serve James City County, York County, Isle of Wight County and Surry County. Please note that these corporate magicians in Newport News may also travel to Poquoson, Rescue, Battery Park, Fort Eustis, Carrollton, Seaford, Fort Monroe, Smithfield, Yorktown, Lackey, Gloucester Point, Bena, Achilles, Maryus, Hayes, Wicomico, Severn, Isle Of Wight, Surry, Ordinary, Williamsburg, White Marsh, Jamestown, Windsor, Zuni, and Lightfoot.
Newport News Corporate Comedians
---
Loosen up that tie and get ready to laugh! Our corporate comedians can get even the most prim and proper crowd cracking up. It's the perfect way to add a little life to your event. For an enlightening, fun, and out-of-this-world live experience, we'll help you find corporate comedians in Newport News, VA and book today!
Please note, Newport News Comedians will also travel to Hampton, Battery Park, Grafton, Fort Eustis, Yorktown, Rescue, Poquoson, Seaford, Carrollton, Smithfield, Fort Monroe, Lackey, Gloucester Point, Bena, Achilles, Hayes, Surry, Maryus, Wicomico, Severn, Norfolk, Ordinary, White Marsh, Elberon, Portsmouth, Jamestown, Williamsburg, Isle of Wight, Suffolk, Windsor
Are you a corporate Magician looking to book more events? Get more corporate magic events today.