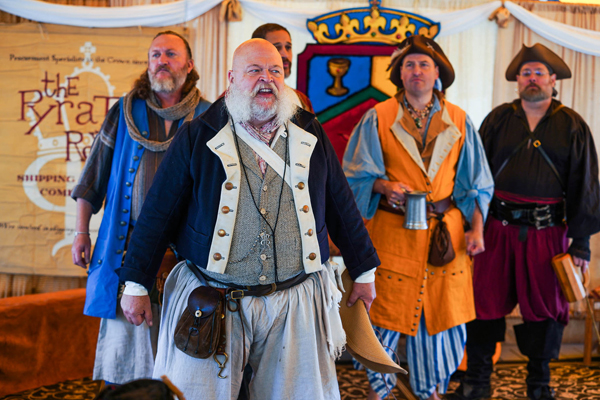 Looking For The Best Corporate Specialty Entertainers In Richmond, VA?
Say goodbye to the overwhelming process of planning your company outing -- the best corporate entertainers in Richmond can help you deliver a memorable experience for your guests and attendees!
We will deliver a customized list of options, including detailed costs, and why we think it's a great choice given what you're looking for.
submit a request
---
Confirm Your Timeline
We'll create an itinerary to set a plan in place for the entire meeting, conference or convention.
Vendor Coordination
We'll connect you with the best corporate entertainment that will provide the services you desire.
Enjoy Your Big Day
Our on-site team will ensure the vendors arrive and set up according to your pre-planned specifications.
Fun & Games
Arts & Crafts
Casino Activities
Fire Truck Events
Game Shows
Mobile Game Activities
Murder Mystery Events
Activities Coordinators
Scavenger Hunts
Square Dance Callers
Tea Parties
Event Entertainment
Caricaturists
Corporate Entertainers
Family Entertainment
Fire Performers
Holiday Entertainment
LED Performers
Outdoor Entertainment
Psychic Entertainment
Face Painters
Balloon Twisters
Tarot Readers
Variety Entertainers
Characters
Historical Characters
Human Statues
Impersonators
Medieval Entertainment
Mermaid Entertainment
Mimes
Stilt Walkers
Pirate Entertainment
Princess Appearance
Santa Claus
Sci-Fi Characters
Super Heroes
Comedy
Clowns
Comedy Improv Shows
Emcees
Impersonators
Impressionists
Magicians
Musical Comedy Acts
Roast Masters
Singing Telegrams
Ventriloquists
Your Vision Meets Our Creative Resources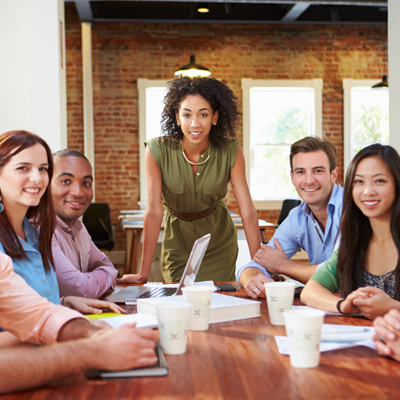 SUBMIT A REQUEST

---
We're eager to help you create the perfect event for any size, theme and objective.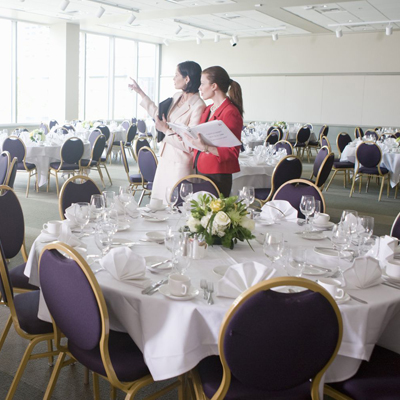 CREATE A PLAN

---
Tell us a little about your event. Then, we'll collaborate with you to create a memorable experience for your entire group.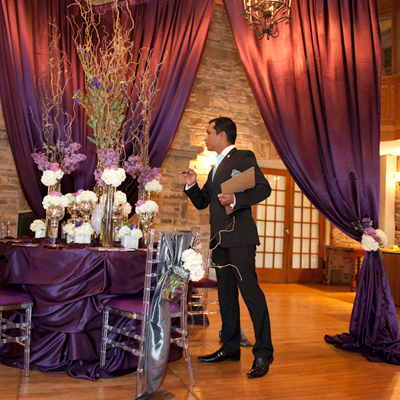 TIMELINE MANAGEMENT

---
Our representatives will create a timeline that ensures each task is delivered to meet your expectations.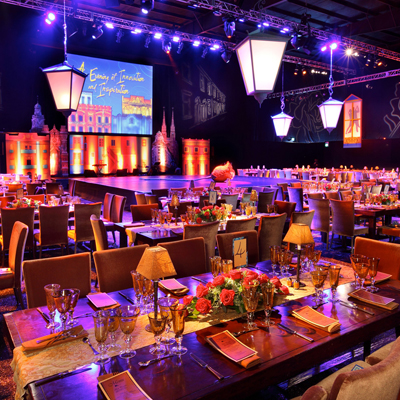 WIN, WIN, WIN!

---
Get ready to entertain attendees, convert sales and drive traffic. It is our pleasure to serve you and your guests!
FAQ about hiring Corporate Specialty Entertainers in Richmond, VA
Why Book a Live Entertainer for my Richmond, VA-area meeting?
Live Entertainers in Richmond, VA are available for community gatherings, receptions, conferences, fundraisers, corporate events, holiday parties, school activities, and so much more. Specialty shows can be geared towards any size of crowd and any age group.  Many of these factors may affect the costs of booking the performer.
Reputation
Corporate Specialty Entertainers with a well-respected name or huge following tend to charge higher rates. ex. If you want Beyonce, you're going to have to pay more for her time and expertise.
Rates
Corporate Entertainers charge flat rates for their services, and others charge a per-performer hourly fee to ensure that each artist in the group is compensated for their time. Some gigs require more or fewer performers (a solo act, a trio, etc.) than others, and prices vary accordingly.
Additional costs
In addition to the time spent performing at an event, the cost for a performance centered around your themed event may include practice hours, time spent learning special-requested songs, travel time and expenses, and preparation and transport of gear to the event. It's not realistic to hope for a group of professional stilt walkers to perform for $200. That would be only $50 per person for hours and hours of work, in addition to the hours they perform at the party.
Travel
Some performers may charge a travel fee beyond certain distances, and others roll travel fees into their total costs. The travel fee covers the actual cost of transportation (vehicle, gas, tolls) as well as the time in transit during which they're not able to do other work. A travel fee may be charged as a flat rate or based on mileage.
If you are ready to get your party planning started, contact a Phillips family member today. Our knowledgeable team will assist you in selecting the perfect live dancers for your party.
(Service options subject to availability. Offer may not be available in all states)
Want to see more? Follow us on Facebook and Instagram
---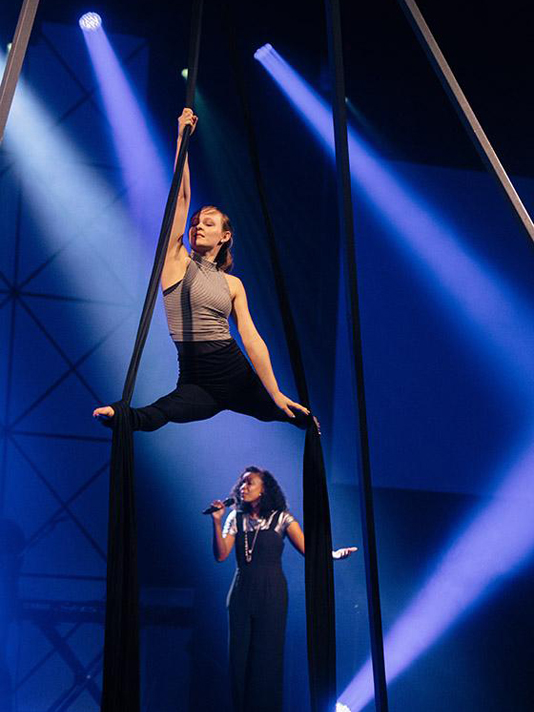 What areas near Richmond, VA do you serve?
We serve Amelia County, Caroline County, Charles City County, Chesterfield County, Dinwiddie County and Goochland County. Please note our corporate specialty entertainers in Richmond may also travel to Henrico, University of Richmond, Mechanicsville, Glen Allen, Ridge, Midlothian, Sandston, Studley, Ashland, Chester, Chesterfield, Manakin Sabot, Rockville, Quinton, Moseley, Hanover, Colonial Heights, Crozier, Oilville, Manquin, Montpelier, Doswell, Hopewell, Aylett, State Farm, Virginia State University, Maidens, Powhatan, Macon, Fort Lee
Richmond, VA Corporate Specialty Entertainers
---
If you're looking for something memorable that's unique and perhaps even off-the-beaten-path… sneak a peek at some of these specialty acts. For an enlightening, fun, and out-of-this-world live experience, we'll help you find and book corporate specialty entertainers in Richmond, VA.
Please note, Richmond Entertainers will also travel to University Of Richmond, Highland Springs, Bon Air, Glen Allen, Sandston, Studley, Ashland, Wyndham, Chesterfield, Midlothian, Chester, Manakin Sabot, Hanover, Quinton, Manquin, Rockville, Moseley, Doswell, Oilville, Crozier, King William, Montpelier, Charles City, and Aylett.
Are you a corporate Magician looking to book more events? Get more corporate specialty entertainer events today.